COMMERCIAL PROPERTY SECURITY
Titan has affordable security solutions for commercial property protection for residential buildings, corporate offices, and commercial sites.
TOP-NOTCH COMMERCIAL PROPERTY SECURITY, INSIDE AND OUT
As the number of thefts and vandalism hitting commercial, multi-family, and corporate properties continues to rise, one fact has become clear: traditional security methods are not working. Self-monitored or trail cameras only record crime happening. Blind alarm systems generate a high number of false alarms and—because of that—a slow response rate. Around-the-clock, on-site guards can put a significant strain on your budget.

Titan offers all-in-one commercial property security to properties outside and indoors, and anywhere in the country, with state-of-the-art equipment and 24/7 monitoring that detects and responds to suspicious activities as they happen. We work with you to set up a security plan that's tailored to your budgetary needs, and once you're ready to go, we'll provide a fast and affordable installation.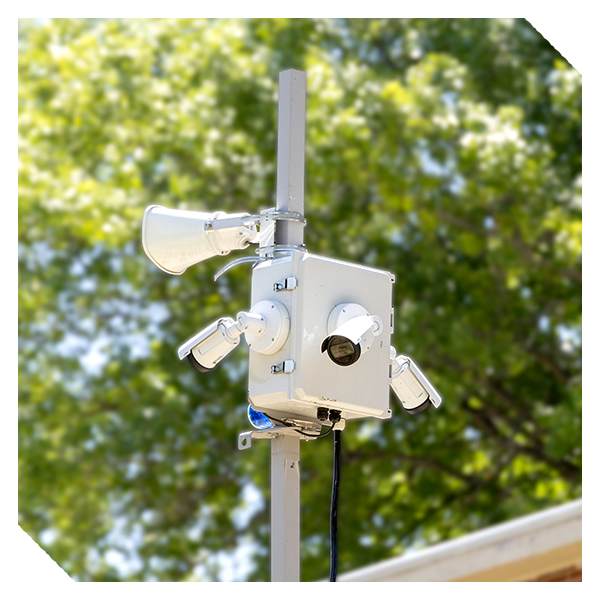 VIRTUAL SECURITY
We specialize in 24/7 remote video monitoring with our video surveillance systems and easy-to-install, fast-deploying, and cost-effective virtual security guards.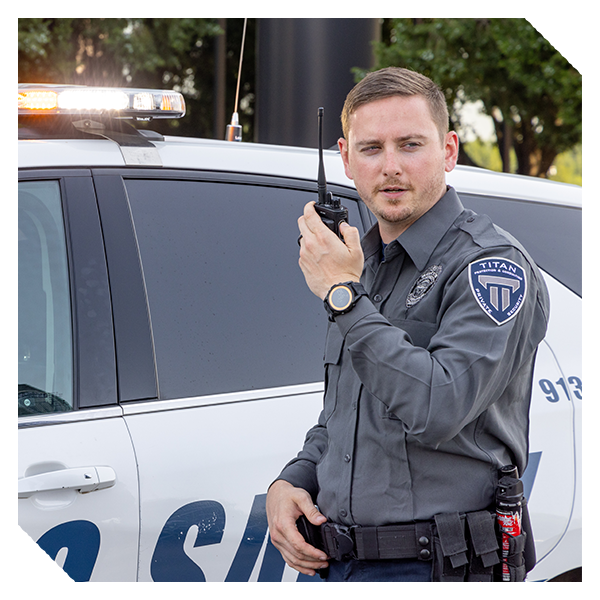 GUARD SERVICES



Titan Protection specializes in security guard services. We have a team of highly trained professionals, much former law enforcement, that can provide patrol or stationed guard services.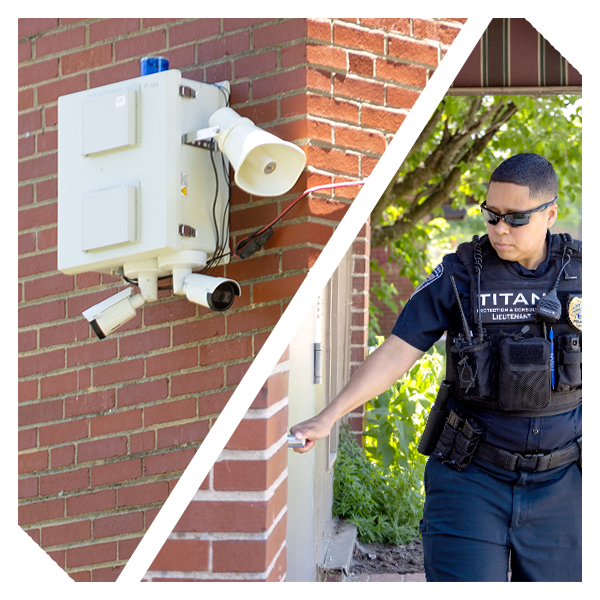 BLENDED APPROACH – MONITORING & GUARDS



Get the best of both worlds by combining our industry-leading video monitoring capabilities and guard services.

24/7 PROFESSIONAL
VIDEO SECURITY MONITORING




TAILORED PLANS,
QUICK DEPLOYMENT


HIGHLY-TRAINED, PROFESSIONAL SECURITY GUARDS
ON-SITE OR ON CAMERA, TITAN HAS YOU COVERED
When you use Titan Protection for video monitoring, guard services, or both, incidents are acted upon in real-time, and crime can be prevented before it happens. We combine superior people and technology to deliver adequate protection for your assets and, most importantly, peace of mind.