VIRTUAL SECURITY SERVICES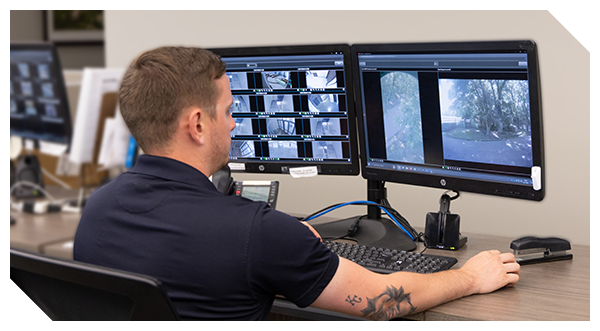 Titan's 24/7 video command center monitors clients' camera systems and responds to suspicious activity. We provide active surveillance using a combination of cutting-edge equipment and a team of video analysts. We record and respond to events in real-time, using deterrence methods such as voice-downs, lights, and alarms to prevent criminal activity or, when necessary, by alerting security or the police.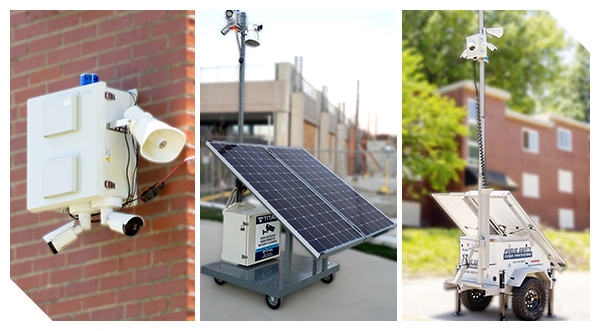 Titan's Virtual Security Guard is a mobile surveillance system that is ideal for challenging and remote areas and any outdoor environment that has short or long-term security needs. Virtual Security Guards are a cost-effective alternative to live security guards or patrols. And, unlike a fixed surveillance system, which requires a lot of cabling, Virtual Guard is portable and can be rapidly deployed and installed, often within the same day.
Did you know 97% of alarms are false?
That means the police response time is often slow and can lead to false-alarm fines. We specialize in 24/7 remote video monitoring with our video surveillance systems and easy-to-install virtual security guards. When our in-house team of highly trained security dispatchers notices suspicious activity on your property, we dispatch one of our officers to verify the event. If necessary, we then contact the police, who respond very quickly to verified events.
We can get you pricing on virtual security packages very quickly, and in many cases, we can also deploy our virtual security guards to your site as soon as the same day.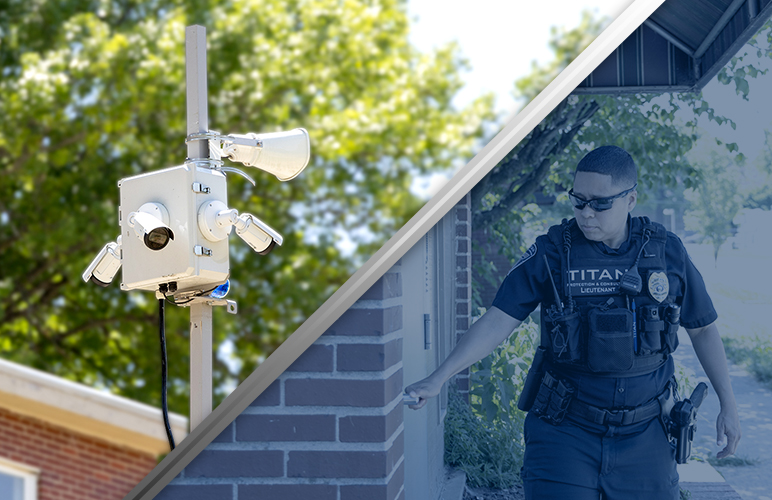 BLENDED APPROACH:


MONITORING & OFFICERS
Your Security Plan, Your Choice.
We can combine Virtual Security Guards and live response with our Patrol Services.
Our blended approach sets us apart from competitors who call the police. With Titan, our operators monitoring the Virtual Guards coordinate with our patrol teams to provide you with an extra, faster layer of response for suspicious activity. Our patrols can also check doors or areas the cameras can't see. This is especially helpful when protecting locations that are more isolated or where police response is delayed.
Our combined boots-on-the-ground, high-tech approach allows you to tailor your plan to meet the needs of your budget. Whether you want an on-site presence 24/7 or just for the day with video surveillance monitoring and patrol services at night, we're ready to work with you to build the right package for your security needs.
We helped a property management team save on security costs by deploying a blended approach. We can do it for you, too - see how it works:
ON-SITE OR ON CAMERA, TITAN HAS YOU COVERED
When you use Titan Protection for video monitoring, guard services, or both, incidents are acted upon in real-time, and crime can be prevented before it happens. We combine superior people and technology to deliver adequate protection for your assets and, most importantly, peace of mind.