Titan's Security Patrol Services Package combines boots on the ground with a high-tech approach to security and reporting. With patrol services, our well-trained, experienced security professionals will thoroughly inspect your property various times either on foot or in a patrol car to monitor for suspicious activity.
Our officers can check perimeters, ensure entry points are locked and secured, and respond to calls for service, such as noise complaints, suspicious activity, and safe escorts.
Titan Tour technology and GPS tracking ensure that officers patrol every inch of your property. Our detailed reporting informs you exactly where and when an officer was in your area, giving you complete visibility into the patrols and response times of our officers.
Our highly-trained patrol officers can quickly respond to alarms that the police department might ignore, investigate suspicious activity, and ward off potential criminals with their consistent presence.
SECURITY PATROL SERVICES PACKAGE INCLUDES: GPS
All officers are equipped with GPS cell phones so that we know the exact location of each officer, the routes they travel and even how fast they are going.

CALL RESPONSE
This includes alarm response, noise complaints, employee escorts, and investigating suspicious activity.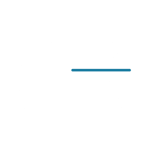 ROADSIDE ASSISTANCE
We help with vehicle lockouts, jump-starts, and tire changes.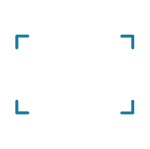 TITAN TOUR™
We place barcodes around your property. Our officers scan these barcodes, and data from that scan is recorded to ensure patrols are conducted properly.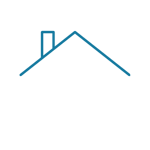 HOUSE WATCH PROGRAM
Going out of town? Let us know, and we will keep an eye on your home while you are away.
OUR IMPLEMENTATION PROCESS
Our commitment to clients is always to make their security needs our top priority. As a client, you will be paired with a Security Director who serves as your liaison, ensuring superior service and accountability.

We start security patrol services as soon as you request them, even within a day. At Titan, we aim to provide you with peace of mind in any way we can. If something is unsatisfactory, we will work immediately to correct it. Our cyclical approach to your protection plan also addresses the constantly evolving landscape of security risks to your business.
PHASE 1: SECURITY AUDIT
The Security Audit reviews existing policies and procedures, identifying and prioritizing assets for protection. Crime statistics are reviewed to identify past crime trends and anticipate future threats.
PHASE 2: TACTICAL PLANNING
During Tactical Planning, the Security Director develops policies and procedures to deter, detect, delay, and respond to any and all threats. Each Tactical Plan is tailored to specific client needs and situations down to the last detail. Additionally, post orders or assignments are developed.
PHASE 3: EXECUTION
The appropriate officers execute the Tactical Plan, and the Security Director continues to monitor and update the Security Audit and Tactical Plan to stay ahead of any criminal threats and/or activity.
ON-SITE OR ON CAMERA, TITAN HAS YOU COVERED
When you use Titan Protection for remote video monitoring, guard services, or both, incidents are acted upon in real-time, and crime can be prevented before it happens. We combine superior people and technology to deliver adequate protection for your assets and, most importantly, peace of mind.