TITAN CAN PROTECT YOUR PROPERTY AND ASSETS WITH A TEAM OF DEDICATED ON SITE SECURITY OFFICERS

.
Our on site security officers will be stationed at your property for a fixed period based on your schedule. Our experienced security professionals undergo rigorous onboarding and continuing training to deliver on the Titan Promise of speed, quality, and service while protecting your property.
BEING THE BEST ON SITE SECURITY OFFICERS MEANS HIRING THE BEST.
Being the best in security guard services starts with hiring quality people and giving them the tools they need to perform their jobs at a consistently high level.
All applicants undergo background investigations, ongoing drug testing, and extensive interviews. Each fully-licensed and insured team member is trained by law enforcement personnel in crime prevention and detection techniques. All Titan security officers and their vehicles are easily identifiable, serving as a visible deterrent while on duty.
COMPREHENSIVE & CONTINUOUS TRAINING
We stay at the top of the security game by ensuring our security professionals have the tools they need to perform their jobs at a consistently high level. At Titan, most of our officers have law enforcement experience or are trained by law enforcement professionals. Our officer screening and training are among the most rigorous in the business and are critical factors in Titan's legacy of outstanding customer service.
New candidates go through a two-day training academy with law enforcement professionals. These sessions include escalation and de-escalation techniques, weapons use, and verbal skills when ending conflicts. We also provide extensive field training that includes a state-of-the-art firearm simulator that can create various real-world scenarios.
Part of what makes Titan Protection unique is our focus on continuous improvement. All of our officers receive regular training courses, which include defensive tactics, policy, and procedures, scenario-based training, client-specific training, and CPR.

ROBUST, CUSTOMIZED REPORTING

We provide all clients with detailed reports concerning anything related to their property, customized to meet their needs. Our officers complete the reports at the end of their shifts and forward them to designated contacts within your organization. We report on general safety issues, contact with law enforcement or emergency services, tenant or customer issues, service calls, or any other issues we detect while on your property.

OUR REPORTING ALSO INCLUDES:

• Regular Safety Audits of Your Property
• GPS and Titan Tour Reports
• Customized Reports per Your Request

OUR IMPLEMENTATION PROCESS
Our commitment to clients is always to make their security needs our top priority. As a client, you will be paired with a Security Director who serves as your liaison, ensuring superior service and accountability.

We start security services as soon as you request them, even within a day. At Titan, we aim to provide you with peace of mind in any way we can. If something is unsatisfactory, we will work immediately to correct it. Our cyclical approach to your protection plan also addresses the constantly evolving landscape of security risks to your business.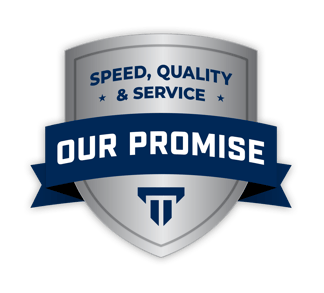 PHASE 1: SECURITY AUDIT
The Security Audit reviews existing policies and procedures, identifying and prioritizing assets for protection. Crime statistics are reviewed to identify past crime trends and anticipate future threats.
PHASE 2: TACTICAL PLANNING
During Tactical Planning, the Security Director develops policies and procedures to deter, detect, delay and respond to any and all threats. Each Tactical Plan is tailored to specific client needs and situations, down to the last detail. Additionally, post orders or assignments are developed.
PHASE 3: EXECUTION
The appropriate officers execute the Tactical Plan, and the Security Director continues to monitor and update the Security Audit and Tactical Plan to stay ahead of any criminal threats and/or activity.
ON SITE OR ON CAMERA, TITAN HAS YOU COVERED
When you use Titan Protection for video monitoring, guard services, or both, incidents are acted upon in real-time, and crime can be prevented before it happens. We combine superior people and technology to deliver adequate protection for your assets and, most importantly, peace of mind.